Learn Tafseer Quran Online
Understanding The Quran Online - Tafseer-e-Quran Classes Online
Tafsir or Tafseer means explanation. It's usually from the Quran. The Tafseer explains every word and its meaning to the person learning it as some words hold different meanings when separated but when put together they change the whole context. This act is considered very noble as it gives you knowledge about all aspects of life and hereafter, it brings you closer to Allah and it increases your good deeds. 
"So when the Qur'an is recited then listen to it and pay attention so that you may receive mercy". (Surah Al A'raf verse 204)
What Will You Get After Learning Tafseer Quran Course?
Tafseer teaches you the basic implications of the Quran. It teaches you how to pray according to the Quran. It helps us understand that reading and acting in the way of the Quran is a form of worship to Allah. It helps us perform salah with more concentration. Tafseer is very important for a better understanding of the Quran for non-Arabic speakers as it helps us differentiate the meanings. Learning Tafseer-e-Quran is as important as learning Quran Tajweed.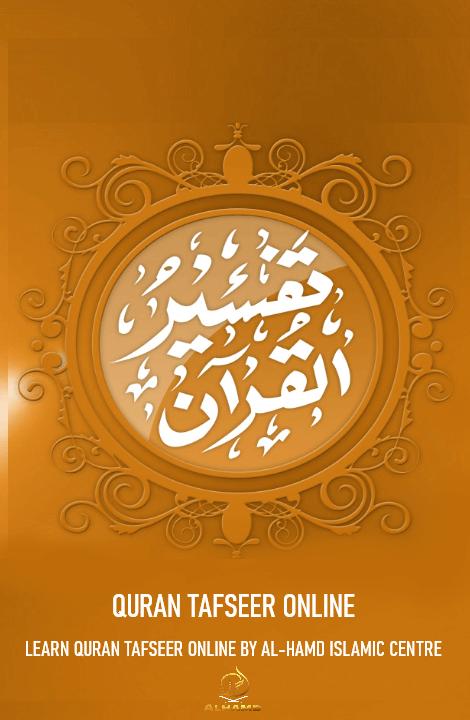 Is Learning Tafseer Essential?
As we know that reciting of Quran without understanding is rewarding but being a Muslim it is an obligation to know what we are reciting. So we can live our life according to the teachings of Islam. The Quran Tafseer is a bit hard but once you get hang of it you will be able to understand all the context of the Quran.
Why Chose Online Tafseer Classes?
Well, online Quran classes are a great source of learning the Quran nowadays. As it shapes us into being a greater human. The online class will be more effective as it is one on one. There is 24/7 support in the online Quran academy. In interactive classes, all the online Quran teachers are graduates from the most prestigious Islamic universities. The best thing about it is the timings as you can select your preferred time slot and learn about Tafseer with ease of your home.