Learn Noraani Qaida Online
Online Noorani Qaida Course For Beginners
Noorani Qaida is the basic step to learning the Quran. It is the first book on learning the Arabic alphabet and its grammar and all the basics of forming words and sentences. The better you or your child will learn the Noorani Qaida Online the better you understand and learn Quran With Tajweed Online.  To learn the Quran one must first complete the Noorani Qaida.
You learn different rules of noon saakin and others. You also learn how much a word should be stretched and where the breaks and pauses are necessary. The Noorani Qaida is essential when it comes to learning the Quran.
The Benefits Of Learning The Noorani Qaida
The Qaida teaches you the proper Tajweed. So it means that you will learn a language that you aren't familiar with, especially for non-Arabs the Noorani Qaida teaches you the basic rules of recitation and will help you in learning the Tajweed.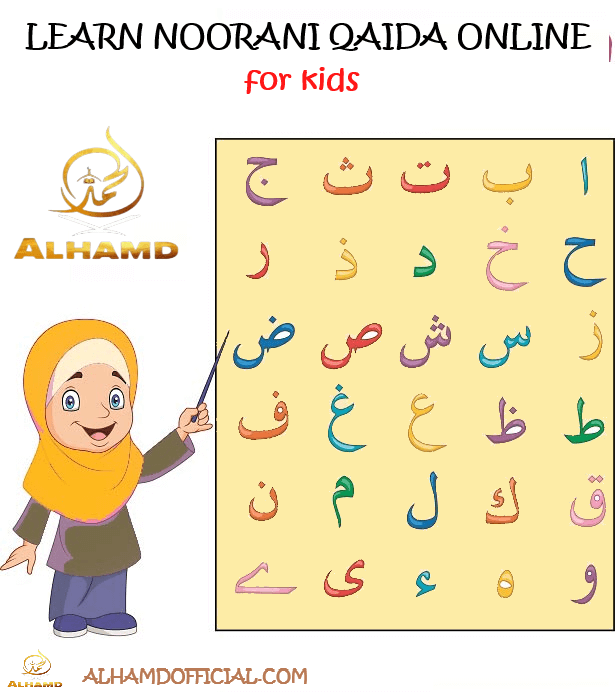 How To Learn The Noorani Qaida Online?
You can enroll yourself in an Online Quran Academy. Al-Hand Islamic center is available throughout the day and offers free trial classes as well. So enroll yourself now and start learning the Quran.
This will be one on one class with the teacher in your preferred time slot without any effectiveness from the weather or anything else you will be able to learn Quran online in UK, USA or anywhere around the globe more effectively.